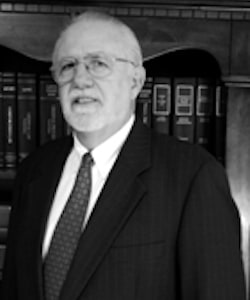 Thomas F. Martin
Partner
A graduate of the U.S. Naval Academy at Annapolis, Maryland, Tom F. Martin is a Vietnam war veteran, having served for a year on river patrol boats (PBRs) on the rivers and canals of the Mekong Delta. After active duty, Tom began a very successful health care career that lasted for 28 years and provided him with a wealth of experience in a wide variety of management and senior administrative and executive roles.
Tom has operated in both the proprietary as well as the not-for-profit segments of the health care industry, and has had many very successful experiences with: start-ups, takeovers, and turnarounds. He has served as multi-facility manager for Hospital Corporation of America with operational responsibility for 8 psychiatric hospitals, including Annawakee (now Inner Harbour). This latter facility, with over 500 wilderness treatment beds and its headquarters in Douglasville, Georgia, and satellite facilities in Rockmart, Georgia and Carabelle, Florida, was in serious jeopardy of losing its state licenses to operate, its JCAHO accreditation, and was on the verge of bankruptcy when Tom negotiated a contract with its not-for-profit facility's Board to manage the operations. Tom also served as a Board member, at the request of the licensing and accrediting entities, to help ensure against fraud and abuse and other potentially illegal activities.
Tom served as the Administrator and/or CEO of some of the best and largest private psychiatric hospitals in the nation including: Riveredge Hospital in Chicago, Illinois; Las Encinas in Pasadena, California; Belle Park in Houston, Texas; Tidewater Psychiatric in Tidewater, Virginia; and Brawner in Smyrna, Georgia. He also has experience leading substance abuse treatment facilities and a community mental health center.
He served as Vice President of Operations of a 500 plus bed medical surgical hospital and had responsibility for all physician and other professional contracting; development of an ambulatory surgery center organized as an LLC with physician owners; development of an open heart surgery program; and operation of a home health care agency.
A graduate of Case Western Reserve School of Law in Cleveland, Ohio, Tom uses his many years of practical hands-on health care leadership experience, combined with his legal education and training, to meet the needs of his clients.
Education
J.D., Case Western Reserve University Law School, Cleveland, Ohio, 2006
Honors: CALI Award for highest grade in Wills, Trusts & Future Interests, 2004 Honors: CALI Award for highest grade in Health Care Transactions, 2005
M.B.A., Golden Gate University, San Francisco, California, 1979
B.S., U.S. Naval Academy, Annapolis, Maryland, 1968
Bar Admissions
Georgia
Member Since: 5/23/06
U.S. District Court Northern District of Georgia
Member Since: 11/9/07
U.S. District Court Middle District of Georgia
Member Since: 12/17/08
U.S. District Court Southern District of Georgia
Member Since: 9/25/19
Court of Appeals State of Georgia
Member Since: 5/23/06
Supreme Court of Georgia
Member Since: 1/18/13